Total Cirrus Solution
Our premium package for Cirrus!
This is the maximum Jet Shades package that will cool down your Cirrus flights, significantly increase the comfort of pilot and passenger, protect all on board from harmful UV radiation, reduce glare and pilot fatigue, prevent overheating on your tablet and phone, make your Cirrus aircraft a real head turner on the ramp!
With this package installed in your Cirrus, you will want to fly your aircraft just because it is so nice inside.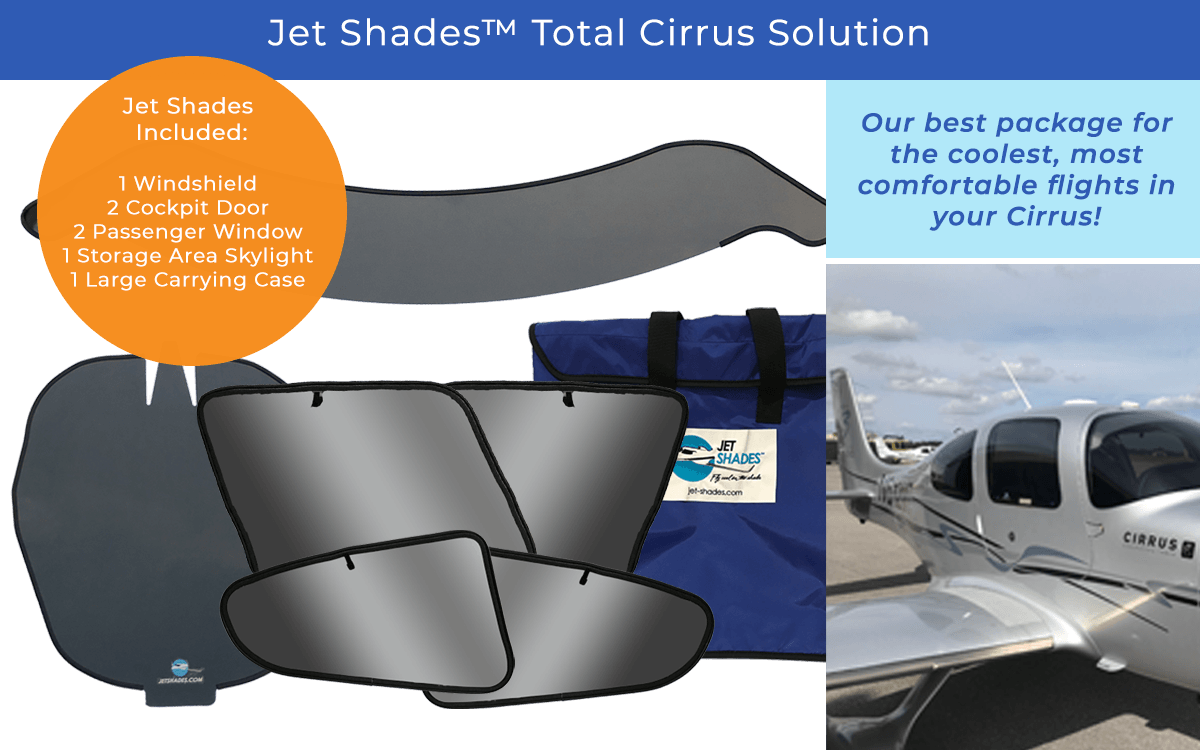 The Total Cirrus Solution includes:
2 Cockpit Door Jet Shades
2 Passenger Window Jet Shades
1 Windshield Jet Shade
1 Storage Area Skylight Jet Shade
1 Large Storage Case
Check product specs for model compatibility
---
Easy Install, Instant Protection
The Total Cirrus Solution Jet Shades insert easily into the side cockpit windows, upper windshield, the rear passenger windows, and rear storage skylight blocking heat and UV from the pilots, passengers, and storage areas.  You will notice a significant difference as the amount of heat and solar energy entering the plane is greatly reduced.  The package will also provide the maximum protection for your Cirrus aircraft interior from solar damage.
Factory-Tinted Windows Perform Better With Jet Shades
If you already have the factory-tinted windows in the passenger windows and storage compartment which block light, you will want Jet Shades installed in these as well as the Jet Shades will block heat, UV, and solar energy making the entire plane much more comfortable while flying.  If you have A/C or a portable A/C unit, it will be much more effective, you may even turn it off!
Looks Great Inside and Out!
The Total Cirrus Solution Jet Shades not only look like they are part of the original aircraft from the inside, but the ramp presence from the outside will turn heads for sure.
Want more?
Check out our videos and detailed product specifications.
Start enjoying cool, comfortable flights with one of our Jet Shades Solutions installed in your Cirrus aircraft.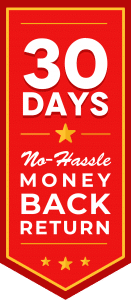 ---